H.P. Tyres was founded by John Pearson Snr over 30 years ago to ensure continuity of supply for Dunlop Motorsport historic racing tyres. Although synonymous with Jaguar, the Pearson family have had close links with Dunlop since the 1970's.
John handed control of the company to John Jnr in 1990 and the company has forged an unrivalled customer service and technical expertise into saloon, GT and historic racing.
Working in partnership with Dunlop Motorsport at events such as Le Mans, Dubai 24 hrs and Silverstone 24hrs allows our fitting and technical personnel to give unrivalled service at events; backed up with our fleet of purpose built service trucks at over 50 events each year.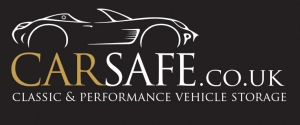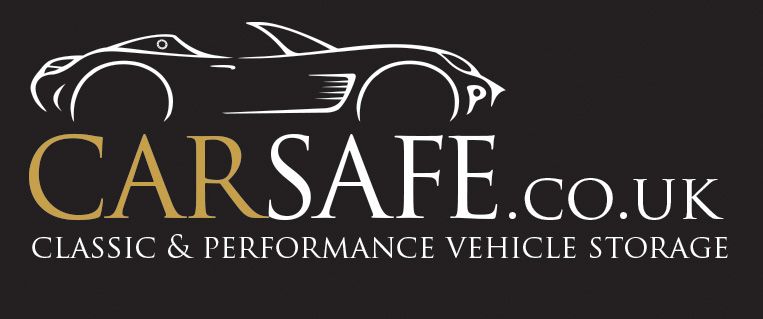 Vehicle storage for classic and performance vehicles
Team CarSafe have very much enjoyed racing within the Equipe Classic series over the past few years with many a good battle had on the track.
Off the track the pace of life is much slower as we carefully manoeuvre vehicles into position in our car storage facility.
Being racers, enthusiasts, collectors and petrol heads in general, we saw a gap in the market for a new kind of five-star bespoke vehicle storage facility, think secure hotel for cars.
CarSafe is at a rural location with capacity for over 200 vehicles, providing exceptional levels of security, dehumidified and carpeted storage areas, ready to receive your vehicle into our expert hands.
The last few years has seen demand steadily grow as more and more people have started to invest and collect, and want their vehicles treated with professionalism and care, as if they were our own.
We would be happy to look after any race and road cars, and can provide a collection and delivery from any location worldwide.
So if you would like us to look after your pride and joy, please visit www.carsafe.co.uk call us on 01223 299011 email us at hello@carsafe.co.uk or come and talk to us trackside to see how we can help.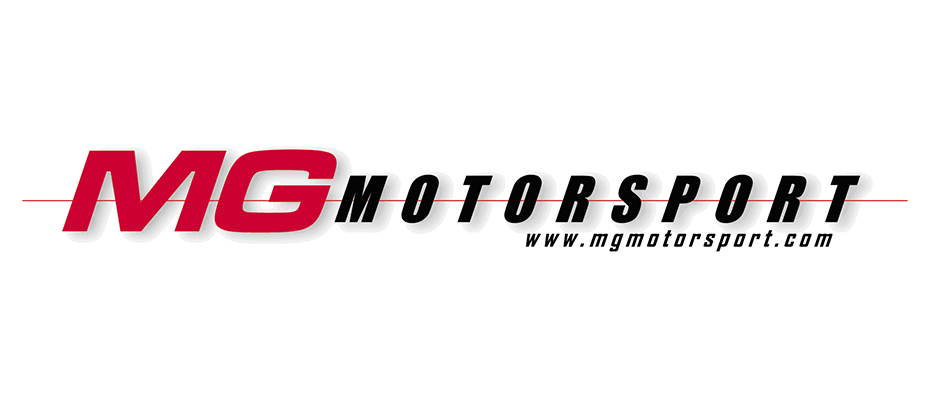 MG Motorsport Ltd was set up in 1990 by Doug Smith to service and supply parts to owners of later MGs, especially the MGC for which he had developed several improved and performance parts. The business gradually expanded to include building "new" MGBs and Cs as well as restoration, road and race preparation, and standard and performance parts for most of the post 1955 MG models.
Tom, Doug's son, works in the business and is a successful multiple race winner in his MGB Historic car, 297 EFU. We work to the highest standards, rebuilding engines, gearboxes and most mechanical components in-house, as well as having our own bodyshop producing first class work.
We are currently working on our 55th MGB Historic Racer to FIA specification.
We can be contacted by phone 01442 832019, 07469 176977 or by email: mail@mgmotorsport.com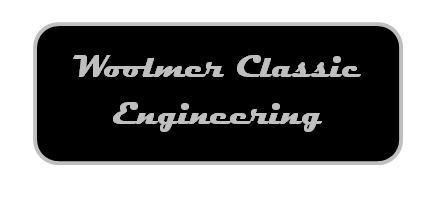 At Woolmer Classic Engineering Ltd. we are passionate about two things, quality of workmanship and customer satisfaction. We are a small team of experienced engineers and technicians with over 100 years' experience between us of working on 50's, 60's and 70's road, race & rally cars.
We believe in working on the fundamentals of a vehicle first. For many customers this is enough, but for those wanting something more we can then develop the vehicle in whichever direction the customer chooses.
Our restoration projects have won awards at both national and international events. We have been involved in the restoration and preparation of some of the most important Austin Healeys in the world.
We have been personally competing in historic sports cars now for over 30 years, we build them & we race them. From this first-hand experience we have developed the processes & support packages we now offer our customers.
Woolmer Classic Engineering Ltd. is based at our home in beautiful North Bedfordshire, we hope to meet you soon.
Established in 2001 by sometime MGB and Elva Courier racer Bruce Chambers the team at Silverstone based Competition Supplies have over decades working in the motorsport parts industry acquired unrivalled experience and product knowledge.  This experience has been used to curate a range of products that offers the preparer and racer true value through combining the quality and specification required to perform with prices appropriate to those funding their racing from their own pocket.
As major distributors for Tilton, Lifeline, Hawk brakes and stockists of MSD, Facet, Girling and many more leading brands they hold extensive stocks to ensure that the right parts at the right price are available when needed.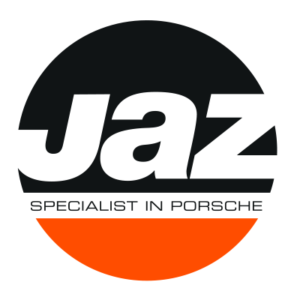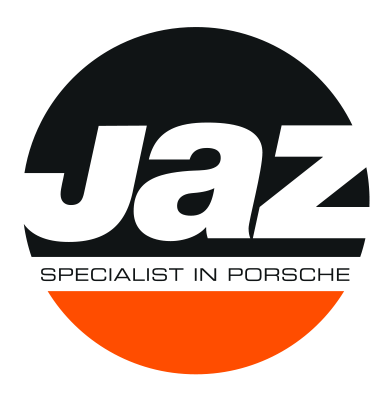 An introduction to Jaz Porsche ltd
Some of you fellow racers may be aware that we, as a company, have been sponsoring Equipe Classic Racing for the last two years. We are committed, as many of you are, to see the series grow as it has a fabulous atmosphere and a great camaraderie amongst the competitors as well as close well-structured racing.
What has also come to light is the fact that some competitors may not be aware of what we actually do in within our business. Jaz Porsche was started by Steve Winter in 1991 in its original premises in Wembley. We have always constructed race cars and been ever present at all the race tracks in the UK and over Europe winning many races and championships mainly within Porsche Club GB.  Four years ago we finally made the move to bigger premises in St. Albans. We have never looked back and the business has grown beyond expectations.
Whilst we do look after several race cars you should be aware that our main business is the service, repair and restoration of all Porsche models from the lovely 356 right up to the modern 991 as well as Cayenne and Macan. We have good local links for bodywork repairs that we manage on your behalf – trim work, detailing, a/c repairs, wheel alignment, engine and gearbox rebuilds – basically anything you need to keep your Porsche on the road and more.
So, if we can be of any service please contact us either via our website contact form, facebook, Instagram or by good old telephone.
Our website is  www.jazweb.co.uk
Steve's personal email is steve@jazweb.co.uk
Or mobile number  07885620320

Hawker Restorations began as AJD Engineering, founded in 1987 by vintage aircraft enthusiast and electronics expert Tony Ditheridge, toolmaker Graham Self and carpenter Richard Watson, with the intention of restoring WWI fighters and high-performance racing and aerobatic aeroplanes
Our hangars currently hold three Hurricanes. One is a Battle of France survivor and the others are Battle of Britain fighters. One of these is being reconfigured as a two-seater, only the second ever built, in order that more enthusiasts may enjoy the extremely rare privilege of flying in the aircraft that saved Britain, and arguably the world, in the summer of 1940
Phone : England +44 ( 0 ) 1473 828707
Sales ~ andrew@hawkerrestorations.co.uk
General Enquiries ~ office@hawkerrestorations.co.uk
In 2003 Malc opened TTP Performance. Setting his workshops up in Bromsgrove, where he built facilities to build race cars, set up suspension, rolling road tuning and lots more. TTP grew rapidly and Malc set about gathering a great team to deliver trackside support in the UK and through-out Europe.During our time we have run a variation of cars from caterham superlights to formula junior.
While Malc has built a solid reputation in the historic racing field he has always ensured that all of his loyal customers are served with the same meticulous attention to detail. He has trained all of TTP's highly skilled engineers to the demanding standards on which he has built his reputation.
As a result TTP's regular customers benefit from Malc's craftmanship and high performance standards.
KARL JONES, DRIVER COACH
KARL HAS A WEALTH OF KNOWLEDGE AND EXPERTISE FROM HIS RACING CAREER IN WHICH HE WON 4 OUTRIGHT CHAMPIONSHIPS INCLUDING TOP 3 PLACINGS ON NO FEWER THAN 10 OCCASIONS.
IN 1985 and 1986 KARL DROVE FOR THE LEGENDARY SALOON CAR ACE GERRY MARSHALL WINNING HIS 1st SALOON CAR CHAMPIONSHIP.
OF COURSE, KARL'S CAREER HIGHLIGHT WAS RACING THE ICONIC DUCKHAMS SIERRA COSWORTH RS 500 IN THE 1988 and 1989 BRITISH SALOON CAR CHAMPIONSHIP, HIS BEST RESULT WAS 2nd TO ANDY ROUSE AND A POLE POSITION AT A WET SILVERSTONE GP CIRCUIT.
KARL IS STILL ACTIVELY RACING TODAY IN A WONDERFUL 1955 JAGUAR D TYPE WITH BEN EASTIC, WINNING THE ROYAL AUTOMOBILE CLUB WOODCOTE TROPHY IN 2019. 
IN 2022 KARL WILL ALSO COMPETE WITH PAUL LINFOOT (THE RS 500 SPECIALIST) AT THE GOLD CUP AND SILVERSTONE CLASSIC IN HIS PERIOD DUCKHAMS SIERRA COSWORTH THAT PAUL RECENTLY ACQUIRED AND HAS BEEN RETURNED TO THE UK AFTER SPENDING 3 DECADES IN ITALY.  
KARL IS A FREELANCE PERFORMANCE DRIVING COACH AND A MOTORSPORT UK GRADE-A INSTRUCTOR ALONG WITH HIS INTERNATIONAL-C RACE LICENCE. FOR A NUMBER OF YEARS KARL HAS WORKED EXTENSIVELY IN THE UK, EUROPE, SCANDINAVIA, USA, SOUTH AFRICA AND THE MIDDLE EAST. 
KARL HAS WON CHAMPIONSHIPS IN FRONT AND REAR WHEEL DRIVE CARS AND HAS A REPUTATION OF BEING A WET WEATHER SPECIALIST, EVEN COACHING DURING THE WINTER MONTHS NEAR THE ARTIC CIRCLE FOR THE JLR ICE ACADEMY.
KARL ALSO HAS A GREAT UNDERSTANDING AND KNOWLEDGE OF A CARS HANDLING CHARACTERISTICS AND INTRICATE SET UP, AND LOVES THE CHALLENGE OF ACHIEVING THE BEST SETUP AND PERFORMANCE CAPABILITY. 
ONE-TO-ONE COACHING
KARL PROVIDES COACHING WORKING WITH YOUNG, NEW TO TRACK, AND EXPERIENCED COMPETITORS, DEVELOPING CAR AND RACE CRAFT, BUILDING COMPETENCE AND CONFIDENCE, EITHER IN OWN CAR, OR A HIRED RACE CAR. 
VENUE SESSIONS
INTRODUCTION TO AND CHARACTERISTICS OF A VENUE.
SLOW LAP DEMONSTRATION OF RACING LINE.
ADVICE ON TECHNIQUE TO MAXIMISE ENJOYMENT.
1-DAY SESSIONS
ESTABLISH WHAT YOU WISH TO ACHIVE SHORT AND PERHAPS LONG TERM.
OBSERVATION AND INITAL DIAGNOSIS OF YOUR TECHNIQUE, CORE STRENGTHS AND OPPORTUNITIES.
SESSIONS CONTINUING THROUGHOUT THE DAY BASED UPON THE NUMBER AVAILABLE AND TAKING INTO ACCOUNT YOUR ENERGY AND CONCENTRATION LEVELS.
PROGRESS SHEET DETAILING YOUR JOURNEY THROUGH THE DAY, USEFUL FOR YOUR OWN POST EVENT DISTILLATION AND FOR FUTURE REFERENCE.
A VERBAL AND WRITTEN DEBRIEF INCLUDING FUTURE PLAN SUGGESTIONS IF RELEVANT.

 
SEASON COACHING
FOLLOWING A 1-DAY SESSION, DEVELOP A SEASON COACHING PLAN.

 

STRUCTURED DEVELOPMENT OF YOUR TECHNIQUE AND CORE STRENGTH.
ATTENDANCE AT RACE MEETINGS TO FOCUS AND SUPPORT NEW DRIVERS.
POST EVENT DISTILLATION, FUTURE PLAN FOR SPECIFIC IMPROVEMENT.
CONTACT KARL ON            07771803380
OR EMAIL                             jones.k@btconnect.com